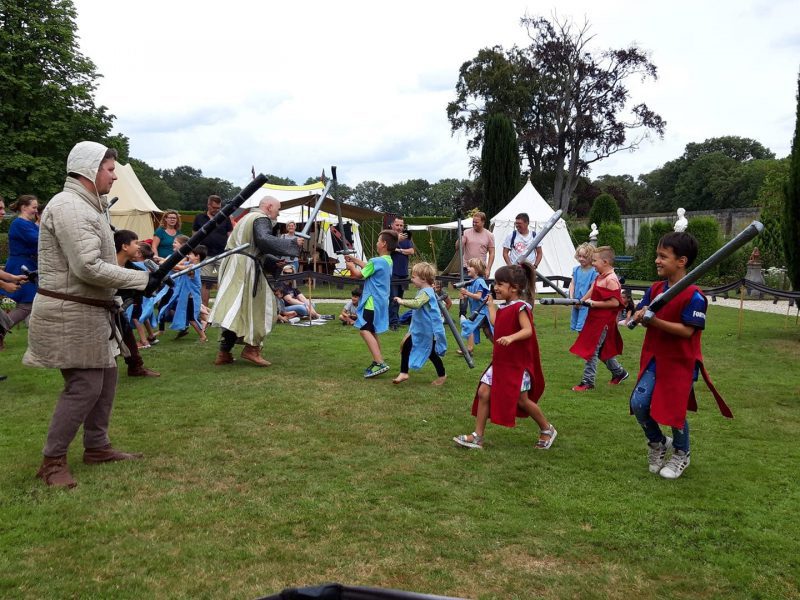 Vaders zijn echte helden!
Daag je vader uit!
De ridders en soldaten van Bataille laten zien hoe een training in middeleeuwse vechtkunst er aan toe gaat. Je bent welkom om zelf eens te voelen hoe het is om een echt zwaard vast te houden, of om met een ridder op de foto te gaan. Een kijkje nemen in het middeleeuws kampement hoort er natuurlijk bij!
Kinderen kunnen mee doen aan de ridderschool in de arena, in de ochtend of in de middag. Tonen de vaders zich op Vaderdag echte helden? Of blijft het bij selfies?
(De ridderschool is zowel zaterdag 18 juni als zondag 19 juni op het kasteel aanwezig tussen 10.00 en 17.00 uur en is inbegrepen in je entreeticket)